ACCOUNTING TREATMENT OF MURABAHAH IN SHARIA KPR FINANCING IN TERMS OF PSAK 102 AT BANK SYARIAH INDONESIA BRANCH MEDAN PADANG BULAN
Elisya Azmelia

Universitas Pembangunan Panca Budi

Anggi Pratama Nasution

Universitas Pembangunan Panca Budi

Vina Arnita

Universitas Pembangunan Panca Budi
Abstract
This research is entitled "Accounting for Murabahah in Islamic Mortgage Financing in terms of PSAK No. 102 at Bank Syariah Indonesia Branch Medan Padang Bulan". This study aims to implement the murabahah contract on Sharia mortgages and the conformity of PSAK No. 102 Revision 2019 regarding murabahah accounting at Bank Syariah Indonesia Branch Medan Padang Bulan. This research uses descriptive qualitative method. The data collection technique in this study was in the form of interviews and some data obtained from Bank Syariah Indonesia Branch Medan Padang Bulan. The results of the research on the application of the murabahah contract on Sharia mortgages have been in accordance with what has been determined. Meanwhile, the implementation of murabahah financing is not fully in accordance with PSAK No. 102 Revision 2019 at Bank Syariah Indonesia Branch Medan Padang Bulan such as banks only apply murabahah financing based on orders only, meaning that, in PSAK 102 it is stated that murabahah can be carried out based on orders or without orders, in fact At Bank Syariah Indonesia Medan Padang Bulan Branch only applies murabahah based on order only.
References
Aditya, A. N., & Anisykurlillah, I. 2014. Faktor-faktor yang berpengaruh terhadap audit delay. Accounting Analysis Journal
Al-Qur"an dan Terjemahan. 2002. Mushaf Al-Hilali. Banten: PT Insan Media Djamil, Fathurrahman. 2013. Penerapan Hukum Perjanjian Transaksi di Lembaga Keuangan Syariah. Jakarta: Sinar Grafika.
Arvian, Egi dan Deru R Inndika. 2017. Jawa Barat. "Kredit Pemilikan Rumah Syariah Tanpa Bank ." Jurnal Manajemen Teori Terapan, (Online) Tahun 10 No. 3
Astika, S., & Suarni, A. 2018. Analisis Penerapan Akuntansi Syariah Berdasarkan PSAK 102 Pada Pembiayaan Murabahah di BNI Syariah Cabang Makassar. Ar-Ribh: Jurnal Ekonomi Islam Fatwa Dewan Syariah Nasional No. 04/DSN-MUI/IV/2000 Tentang Murabahah.
Haryoso, Lukman. 2017. "Penerapan Prinsip Pembiayaan Syariah (Murabahah) Pada BMT Bina Usaha Di Kabupaten Semarang." Jurnal Law and Justice, (Online), Vol. 2, No.1
Ifham, A. 2017. Ini Lho KPR Syariah!. Jakarta : Gramedia Pustaka Utama.
Karim, Adiwarman A. 2011. Bank Islam Analisis Fiqih dan Keuangan. Jakarta: PT. Raja Grafindo Persada.
Kasmir. 2015. Bank Dan Lembaga Keuangan Lainnya. Jakarta: PT Rajagrafindo Persada.
Nurhayati, Sri dan Wasilah. 2015. Akuntansi Syariah di Indonesia. Jakarta: Salemba Empat.
Prabowo, Andri Eko. 2014. Pengantar Akuntansi Syariah : Pendekatan Praktis. Yogyakara: CV. Bina Karya Utama.
Pratiwi, Inggrid Eka dan Dina Fitrisia Septiarin. 2014. " Analisis Penerapan PSAK – 102 Murabahah (Studi Kasus Pada KSU BMT Rahmat Syariah Kediri)." Akrual: Jurnal Akuntansi. (Online), Vol. 6, No.1.
PSAK 102 - Akuntansi Murabahah. Revisi 2019.
Pedoman Akuntansi Perbankan Syariah Indonesia.
Saiful, Ahmad dan Syamsuri Rahim. 2019. "Perlakuan Akuntansi Dan Akad Murabahah Di BMT Insan Sakinah Kpc Lombe Sulawesi Tenggara." PARADOKS: Jurnal Ilmu Ekonomi, (Online), Vol. 2, No.1
Siagian, Sondang P. 2011. Manajemen Sumber Daya Manusia. Jakarta: Bumi Aksara
Soemitra, A. (2017). Bank & Lembaga Keuangan Syariah. Prenada Media. Jakarta : Prenada Media Group.
Sukarno, Uli Yanuarti. 2011. Analisis Kinerja Keuagan dan Pengukuran Tingkat Kesehatan PT. Bank DKI periode 2007-2009 dengan Menggunakan rasio Keuangan Bank dan Metode Camels. Jurnal Ekono Insentif Konwil4, Vol.5 No 2, Oktober 2011. ISSN: 1907-0640, Halaman 1 s.d 8.
Tikawati & Parno . 2016. "Analisis Penerapan PSAK No. 102 Untuk Pembiayaan Murabahah Pada KPN IAIN Samarinda." Jurnal Ekonomi Islam El- JIZYA, (Online), Vol.4 No.2.
Rangkuty, et.al. 2020. How do the Causality of Inflation and Government Expenditure in Indonesia? SSRG-IJEMS Journal Vol. 7 (15) pp.28-36.
Rizal, dkk. 2014. Akuntansi Perbankan Syariah Teori Dan Praktik Kontemporer Berdasarkan PAPSI 2013 Edisi 2. Jakarta: Salemba Empat.
Sugiyono. 2012. Metode Penelitian Kualitatif. Alfabeta.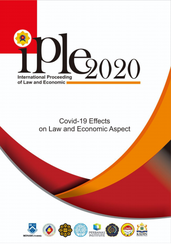 How to Cite
AZMELIA, Elisya; NASUTION, Anggi Pratama; ARNITA, Vina. ACCOUNTING TREATMENT OF MURABAHAH IN SHARIA KPR FINANCING IN TERMS OF PSAK 102 AT BANK SYARIAH INDONESIA BRANCH MEDAN PADANG BULAN.
International Proceeding of Law and Economic
, [S.l.], p. 309-312, dec. 2020. Available at: <
https://jurnal.pancabudi.ac.id/index.php/iple/article/view/4646
>. Date accessed: 05 dec. 2023.