Local Wisdom as the Foundation of Indonesian Economy in Facing the ASEAN Economic Community
Muhammad Isa Indrawan
Abstract
Local wisdom is the power of the community in establishing a group and themselves without destroying the social order that is adaptive to the surrounding natural environment. It is built on social values ​​that are upheld in the social structure of society.  The functions are to guide, control, sign and to behave in various dimensions of life both when dealing with others and nature. Local wisdom is one the foundation for economic development in Indonesia.The development of the Indonesian economy cannot be denied leading to a liberal economy without avoiding local cultural values ​​that are still used today such as a culture of mutual-cooperation, sustaining the food needs to be produced and enjoyed together, and love Indonesian products. Limitations of the study in this paper are how Indonesian economic policy in applying the principles of local wisdom and local wisdom can answer the challenges of the global economy, especially the ASEAN Economic Community.Indonesia has great potential in developing local wisdom since it consists of regions having diverse ethnicities, great natural resources from the sea and land. Indonesia's economic policy should focus on the local wisdom that is not eroded by the times.  The economic policy uses local potential through local culture by generating one village one product into one of the Indonesian economic policies that local governments must realize to develop local economic potential. Indonesia has a creative economic agency that focuses on the development of local economy, but the creative economy should apply the principle of local wisdom in responding to the challenges of the global economy, especially the ASEAN Economic Community. Sustainable economic development is useful for the future of Indonesia.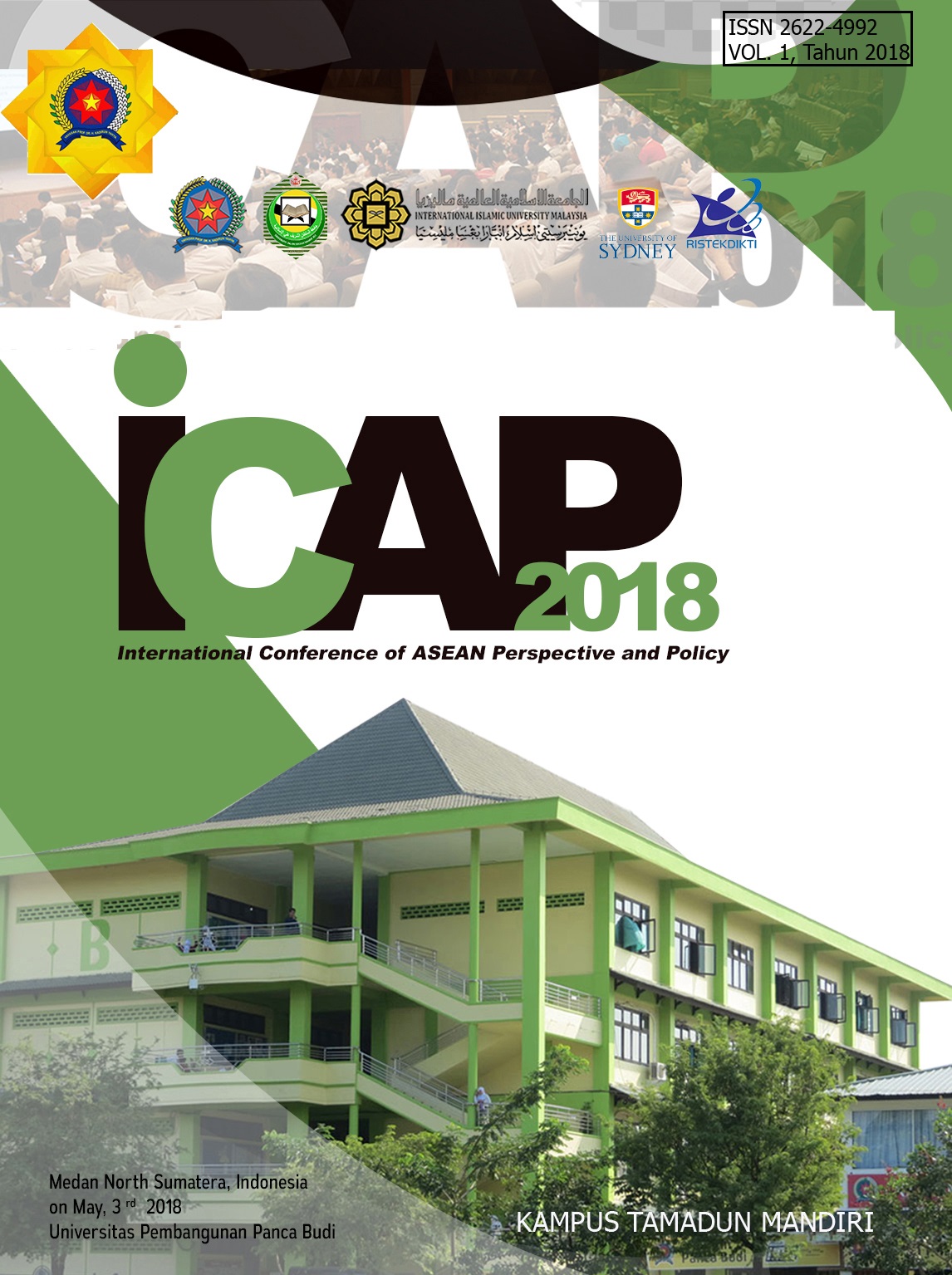 How to Cite
, Muhammad Isa Indrawan. Local Wisdom as the Foundation of Indonesian Economy in Facing the ASEAN Economic Community.
International Conference of ASEAN Prespective and Policy (ICAP)
, [S.l.], v. 1, n. 1, p. 17-20, oct. 2018. Available at: <
https://jurnal.pancabudi.ac.id/index.php/ICAP/article/view/261
>. Date accessed: 01 dec. 2023.