Urgency of Cultivation of Morals in Children in the Era of Globalization in Islamic Perspective
Effiati Juliana Hasibuan; Nurhalima Tambunan
Abstract
The family is the smallest unit in society that plays a major role in the cultivation of morality of family members. The value of the value of Tawheed and morals need to be implanted from an early age to strengthen the joints of religious joints in children better. The purpose of Tawheed and morals is to form Islamic character in children which make it have a strong religious value system, so it is not easily influenced or deceived by negative social environment situation. The human nature has Tawheed since its birth, but it is the parents who influence it so that there is a child that increases morals there is also increasingly faded as time goes. Children need to be given an introduction to the existence of God the creator at the beginning of his life. Children also need to get a good moral education to morality is a permanent habit that is embedded in him and carried away until he grew up. Even the era of globalization is loaded with various advances in communication technology with the information from various fields of the world increasingly opens opportunities for moral damages of children so it should be anticipated with the education of monotheism and morals as early as possible. This paper will discuss how to oversee the value of monotheism and moral education in the family that need to be applied to the child from an early age by reviewing from the Hadith and taking into account the negative excesses of the advances in communication technology.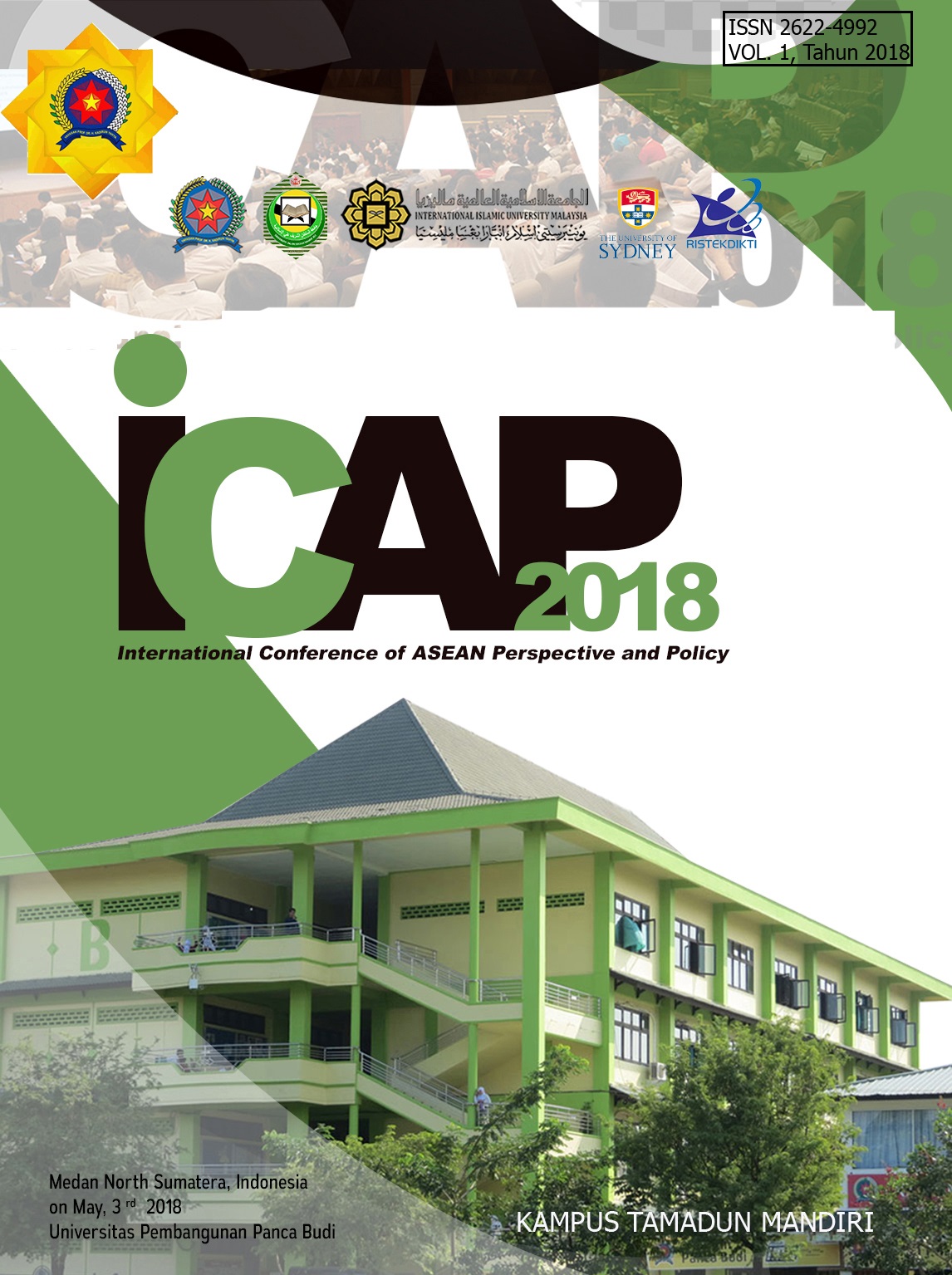 How to Cite
, Effiati Juliana Hasibuan. Urgency of Cultivation of Morals in Children in the Era of Globalization in Islamic Perspective.
International Conference of ASEAN Prespective and Policy (ICAP)
, [S.l.], v. 1, n. 1, p. 47-52, oct. 2018. Available at: <
https://jurnal.pancabudi.ac.id/index.php/ICAP/article/view/267
>. Date accessed: 07 dec. 2023.