Legal Enforcement on the Perpetrators of Theft Crime with Violence in the Jurisdiction of Polsek Medan Area
Irwanta Sembiring;
Abstract
Theft crimes because anxiety for every member of the community against may also occur in relation to theft crime are torture, torture, rape, and murder which is the linkage of theft crimes which was preceded, accompanied or followed by violence. At this time especially in the city of Medan, the rampant theft crime has a variety of motives. The formulations of the problem to be studied are:1) What is the factor of the occurrence theft crime with violence in jurisdiction of Medan Area Police?2) How does the role of Polsek Medan Area in combating violent theft crime acts? 3) What are the obstacles of Polsek Medan Area in running their functions and duties in legal enforcement of theft crime with violence? The results of his research states that: 1) Factors of theft crime with violence in the jurisdiction of Polsek Medan Area are economic factors, environmental factor; narcotics abuse factors; and victim factors.2) The efforts made by the Police of Polsek Medan Area to prevent the onset of theft crime with violence by conducting patrols, conducting raids, increasing detection of the source of threats, conducting counseling to the public, and making strict action against the perpetrators.3) Obstacles of Polsek Medan Area in running its functions and duties in the enforcement of theft crime with violence  due to the limited members of the Police, the lack of supporting facilities and infrastructure, the lack of budgets, and some people to take action to punish a party without going through legal processes.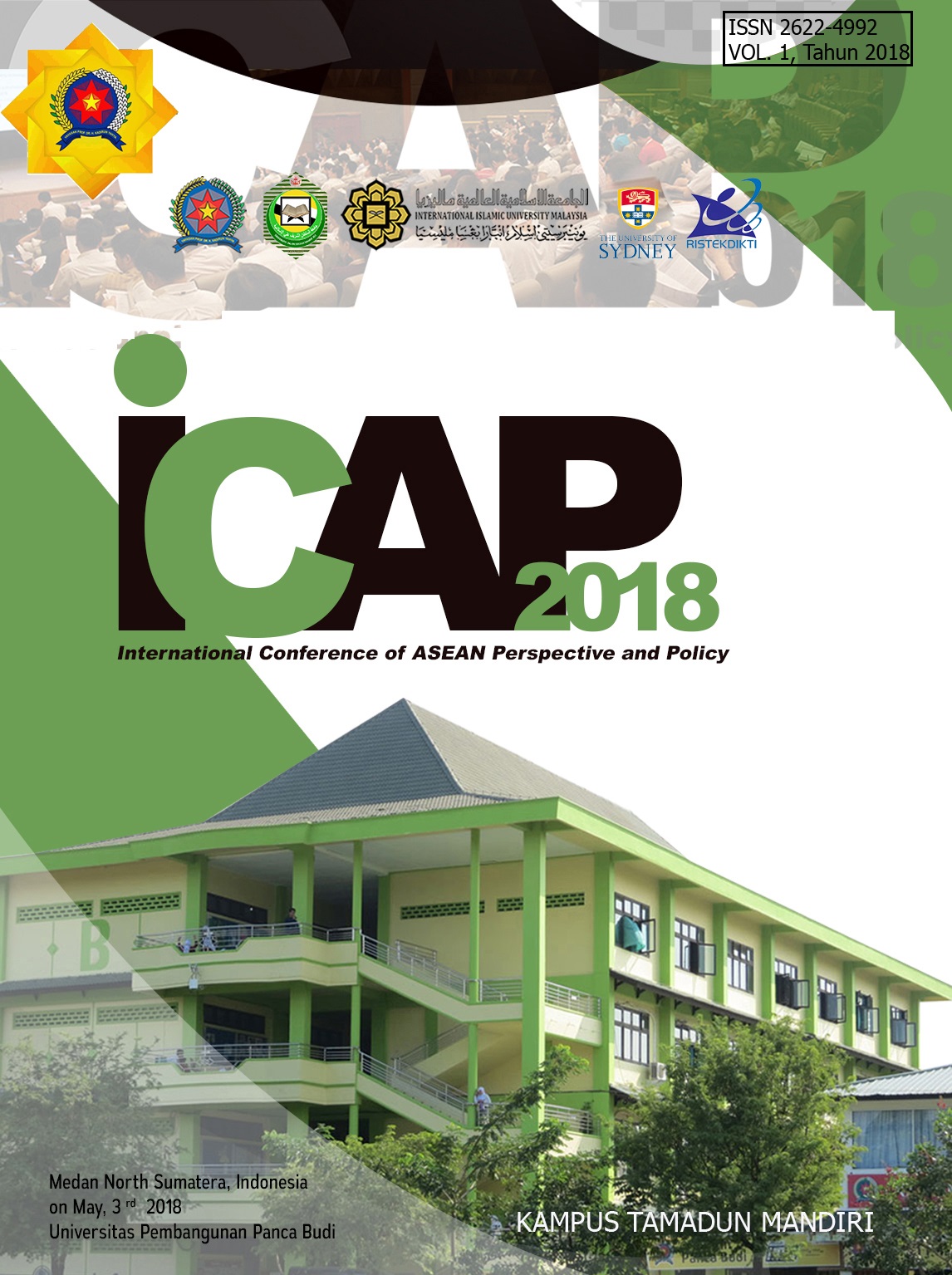 How to Cite
, Irwanta Sembiring. Legal Enforcement on the Perpetrators of Theft Crime with Violence in the Jurisdiction of Polsek Medan Area.
International Conference of ASEAN Prespective and Policy (ICAP)
, [S.l.], v. 1, n. 1, p. 145-147, oct. 2018. Available at: <
https://jurnal.pancabudi.ac.id/index.php/ICAP/article/view/284
>. Date accessed: 01 dec. 2023.