PEMAHAMAN PENDIDIKAN SEKS USIA DINI PADA ORANGTUA UNTUK PENCEGAHAN SEXUAL ABUSE ANAK USIA DINI
Ristra Sandra Ritonga

Universitas Pembangunan Panca Budi

Munisa Munisa

Universitas Pembangunan Panca Budi
Abstract
The sexual violence that often afflicts young children in Indonesia makes us aware of the importance of developing sex education materials, especially for early childhood. Knowledge about the sexual effects of children among teachers and parents is still very limited. Taboo in discussing sexual issues is one of the inhibiting factors in providing early sex education for children. The development of information technology, understanding, and knowledge of sex education which is still lacking has the impact of increasing the risk of sexual abuse in children. Understanding of sexuality, introducing children's organs and signs of violence in children as well as their handling is an initial lesson to prevent sexual violence.
References
Anggono, H.S. 2015. Kendala Penyidik Dalam Mengungkap Tindak Pidana Kekerasan Seksual Pada Anak (Studi di Unit Perlindungan Perempuan dan Anak Polrestaber Surabaya). Malang: Universitas Brawijaya
Ardy, Novan. 2016. Konsep Dasar PAUD. Yogyakarta : Gava Media.
Brown, J & Saied Tessier, A. 2015. Preventing child sexual abuse. Pp. 1-48.
ECPAT Indonesia. 2016. Globa; Study On Sexual Exploitation of Children in Travavel and Tourism. Bangkok: ECPAT Internasional.
Fisnawati, S., Indriati, G. & Elita, V. 2015. Hubungan Pengetahuan orangtua tentang kesehatan seksual pada anak usia 7-12 tahun dengan sikap orangtua dalam pencegahan kekerasan seksual. Jurnal Online Mahasiswa (JOM) Bidang Ilmu Keperawatan, 2, pp 638-646.
Hansen, C.C & Zambo, D. (2007). Loving and Learning with Wimberly, and david. Fostering emotional development in early childhood education. Early Childhood Education Journal. 34 (4) 273-278
Ikatan Dokter Anak Indonesia (IDAI). 2014. Mengajari Kewaspaan Kekerasan seksual pada Anak. Available at http://idai.or.id/
Kelrey, D.S.R. 2013. Hubungan Karakteristik Orangtua dengan Pengetahuan Orangtua tentang Kekerasan Seksual pada Anak Usia Prasekolah (3-5 Tahun) di Kelurahan Grogol Selatan Kebayoran Lama Jakarta Selatan. Jakarta: Universitas Islam Negeri Syarif Hidayatullah Jakarta.
Maharani, F.D, dkk. 2015. Anak adalah Anugerah: Stop Kekerasan terhadap Anak. Jakarta: Kementerian Komunikasi dan Informatika Republik Indonesia.
Marcdante, K.J, dkk. 2014. Nelson Ilmu Kesehatan anak Esensial 6th ed. Sinagpore: Elsevier.
Rahman, Hibasa. S. 2002. Konsep Dasar Pendidikan Anak Usia Dini. Yogyakarta: PGTKI Press.
Romantika, P. 2014. Upaya Pencegahan Kekerasan Seksual terhadap Anak oleh Pusat Pelayanan Terpadu Pemberdayaan Perempuan dan Anak P2TP2A) Wonogiri: UIN Sunan Kalijaga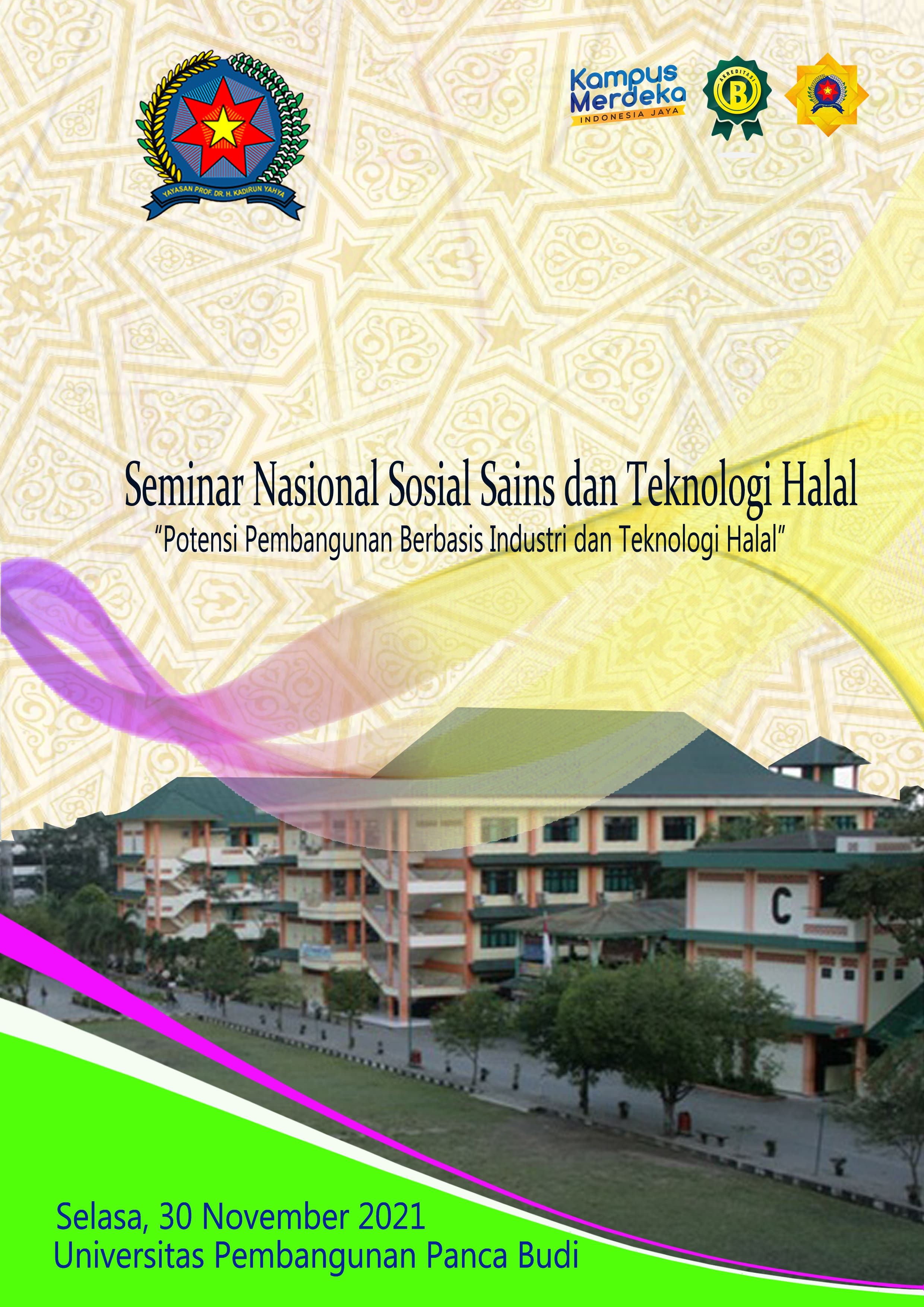 How to Cite
RITONGA, Ristra Sandra; MUNISA, Munisa. PEMAHAMAN PENDIDIKAN SEKS USIA DINI PADA ORANGTUA UNTUK PENCEGAHAN SEXUAL ABUSE ANAK USIA DINI.
Seminar Nasional Sosial Sains dan Teknologi Halal
, [S.l.], p. 53-58, mar. 2022. Available at: <
https://jurnal.pancabudi.ac.id/index.php/halal/article/view/4118
>. Date accessed: 07 dec. 2023.