PENGEMBANGAN PERMAINAN TRADISIONAL BERBASIS MULTIMEDIA TERHADAP PENINGKATAN KARAKTER ANAK DI KOTA PARI KECAMATAN PANTAI CERMIN KABUPATEN SERDANG BEDAGAI
Rika Widya

Universitas Pembangunan Panca Budi

Salma Rozana

Universitas Pembangunan Panca Budi

Virdyra Tasril

Universitas Pembangunan Panca Budi
Abstract
Learning through play is one of the principles of learning in PAUD. Through games, especially traditional games, aspects of children's character development can be improved. However, teachers lack references regarding existing traditional games so that media is needed that can be used as a reference. This study aims to produce multimedia (Audio-visual Media) for Children's Traditional Game Learning to improve PAUD by (Analysis-Design-Development-Implementation-Evaluation). After passing the requirements analysis stage, model design. Then, the product results in the form of learning audio-visual media containing traditional games in improving children's character were evaluated by material and media experts with the aim of improving the product. Furthermore, an evaluation was carried out at the media utilization stage involving teachers and PAUD children with the aim of knowing the level of feasibility of the developed media. The instruments used were questionnaires, interview guides, and observation sheets. Most respondents (83.4%) think that the audio-visual learning media model containing traditional games for children's characters is categorized as a good learning audio-visual media and is suitable to support learning in PAUD in improving character competence in early childhood.
References
Adpriyadi. (2018). Pendidikan Karakter Anak Usia Dini Perspektif Ki Hajar Dewantara. Jurnal Pendidikan Anak Usia Dini. Vol.1(1): 35-40.
Christianti, Martha. 2007. Anak dan Bermain. Makalah dalam kegiatan Jurnal Club Prodi PGTK UNY tanggal 17 Mei 2007.
Sugiyono. 2016. Metode Penelitian Kuantitatif, Kualitatif, dan R&D. Bandung: Alfabeta
Santrock, J.W. 2007. Perkembangan Anak (diterjemahkan Wisdyasinta Benedictine). Jakarta: Penerbit Erlangga.
Pramono. 2015. Bermain & Permainan. Malang: Universitas Negeri Malang
Yudiwinata, Prisia, Hikmah & Handoyo, Pambudi. (2014). Permainan Tradisional Dalam Budaya dan Perkembangan Anak. Vol.02(3)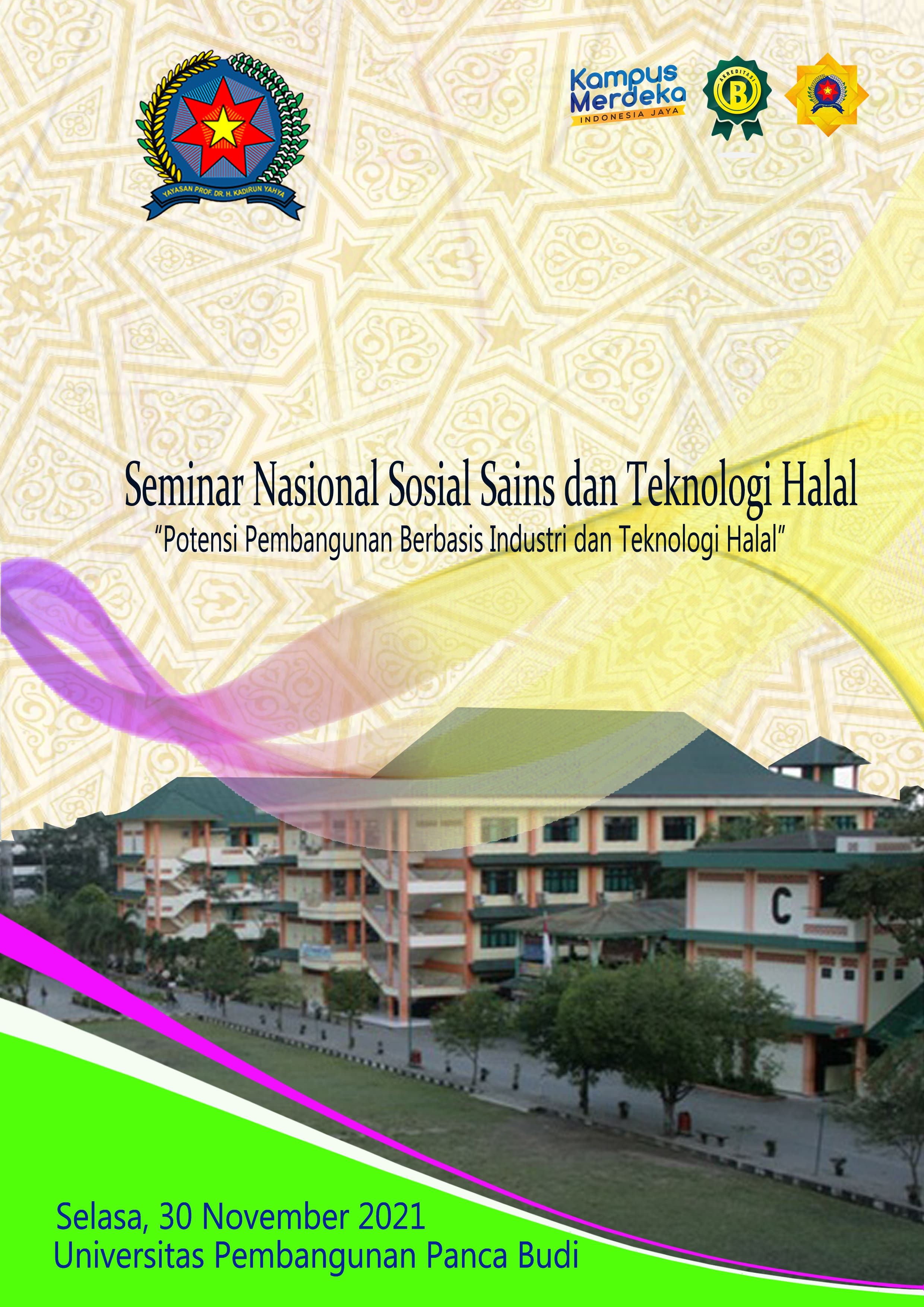 How to Cite
WIDYA, Rika; ROZANA, Salma; TASRIL, Virdyra. PENGEMBANGAN PERMAINAN TRADISIONAL BERBASIS MULTIMEDIA TERHADAP PENINGKATAN KARAKTER ANAK DI KOTA PARI KECAMATAN PANTAI CERMIN KABUPATEN SERDANG BEDAGAI.
Seminar Nasional Sosial Sains dan Teknologi Halal
, [S.l.], p. 6-10, mar. 2022. Available at: <
https://jurnal.pancabudi.ac.id/index.php/halal/article/view/4120
>. Date accessed: 03 dec. 2022.