PENGEMBANGAN MULTIMEDIA BERBASIS INTERAKTIF UNTUK PENDIDIKAN KESEHATAN DAN NUTRISI ANAK DI KOTA PARI KECAMATAN PANTAI CERMIN KABUPATEN SERDANG BEDAGAI
Salma Rozana

Universitas Pembangunan Panca Budi

Rika Widya

Universitas Pembangunan Panca Budi

Virdyra Tasril

Universitas Pembangunan Panca Budi
Abstract
This research was conducted moving from the problems found in schools, namely learning about AUD health which makes the learning process monotonous. The uncertain situation during online learning makes teachers need learning media that can be used for online and offline learning. This study aims to describe the design and determine the validity of interactive multimedia-based media on aspects of early childhood health. This type of research is research and development using the ADDIE development model. The subjects in this study were 5 including 1 learning content expert, 1 learning design expert and learning media expert, and 3 children in group B in the individual test. The data in this study were collected using a questionnaire method which was then analyzed using quantitative descriptive analysis techniques. Validity test according to learning content experts, learning design experts and learning media experts with good qualifications and trials with very good qualifications. So it can be stated that this interactive multimedia-based media is suitable for use in early childhood health aspects. The implication of this research is that this media product can be a solution to existing problems, which can be used in online and offline learning and can make learning more varied.
References
Elizabet Hurlock. (1997). Perkembangan Anak, jakarta : Erlangga,
Endang, Rini Sukamti. 1994. Pengaruh Gizi Terhadap Pertumbuhan dan Perkembangan Anak. Jurnal Cakrawala Pendidikan. No: 3, Tahun XIII.
Hasdianah, H. S. Siyoto & Y. Peristyowati. (2014). Gizi pemanfaatan gizi,diet dan obesitas. Yogyakarta. Nuha Medika.
Rosalina, C. D., & Nugrahani, R. (2019). Pengembangan Media Buku Pop-up Untuk Pembelajaran Mengenal Huruf Alphabet Anak Usia Dini. Seling:Jurna Program Studi PGRA, 5(1), 54–63.
Tegeh, I. M. (2014). Model Penelitian Pengembangan. Graha Ilmu
Pebriana, P. H. (2017). Analisis Penggunaan Gadget terhadap Kemampuan Interaksi Sosial pada Anak Usia Dini. Jurnal Obsesi : Jurnal Pendidikan Anak Usia Dini, 1(1), 1.
Ulfa, S. (2016). Pemanfaatan Teknologi Bergerak Sebagai Media Pembelajaran Bagi Anak Usia Dini. Edcomtech, 1(1), 1–8.
Zaini, H., & Dewi, K. (2017). Pentingnya Media Pembelajaran Untuk Anak Usia Dini. Raudhatul Athfal: Jurnal Pendidikan Islam Anak Usia Dini, 1(1), 81–96.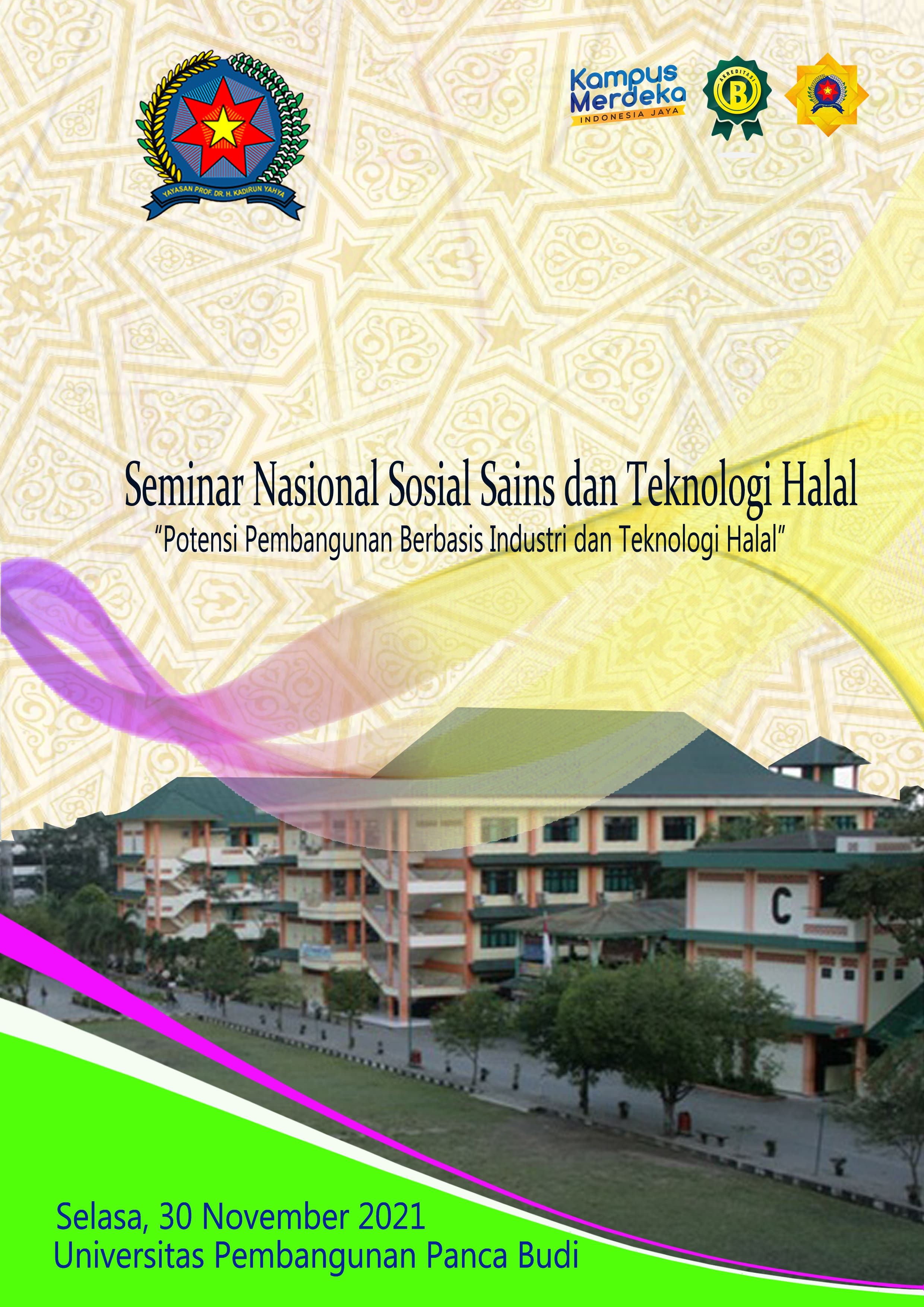 How to Cite
ROZANA, Salma; WIDYA, Rika; TASRIL, Virdyra. PENGEMBANGAN MULTIMEDIA BERBASIS INTERAKTIF UNTUK PENDIDIKAN KESEHATAN DAN NUTRISI ANAK DI KOTA PARI KECAMATAN PANTAI CERMIN KABUPATEN SERDANG BEDAGAI.
Seminar Nasional Sosial Sains dan Teknologi Halal
, [S.l.], p. 1-5, mar. 2022. Available at: <
https://jurnal.pancabudi.ac.id/index.php/halal/article/view/4121
>. Date accessed: 07 dec. 2023.