FAKTOR-FAKTOR YANG MEMPENGARUHI KINERJA KEUANGAN PADA BANK BUMN YANG TERDAFTAR DI BEI
Dito Aditia Darma Nasution

Universitas Pembangunan Panca Budi

Galih Supraja

Universitas Pembangunan Panca Budi

Annisa Fajariah Damanik

Universitas Pembangunan Panca Budi
Abstract
This study aims to examine the factors that affect the financial performance of state-owned banks listed on the Indonesia Stock Exchange for the 2010-2019 period. These factors are Capital Adequacy Ratio (CAR), Non Performing Loan (NPL), Operating Cost of Operating Income (BOPO), Loan to Deposit Ratio (LDR), Net Interest Margin (NIM), and using Return On Asset (ROA). as a proxy for financial performance. The data used in this study were obtained from the Banking Financial Statements contained in the Financial Services Authority. The population used in this study were 4 companies. Sample selection using saturated sampling technique, which uses the entire population as a sample. Data collection techniques using literature study and documentation method. The data analysis technique used is descriptive statistical analysis and multiple linear regression analysis. The results showed that the CAR and BOPO variables had a significant negative effect on ROA, NIM had a significant positive effect on ROA, while NPL and LDR had no significant effect on ROA. The value of the coefficient of determination, which shows the magnitude of the effect of CAR, NPL, BOPO, LDR, NIM on ROA is 98% while the remaining 2% is explained by other factors outside the research model.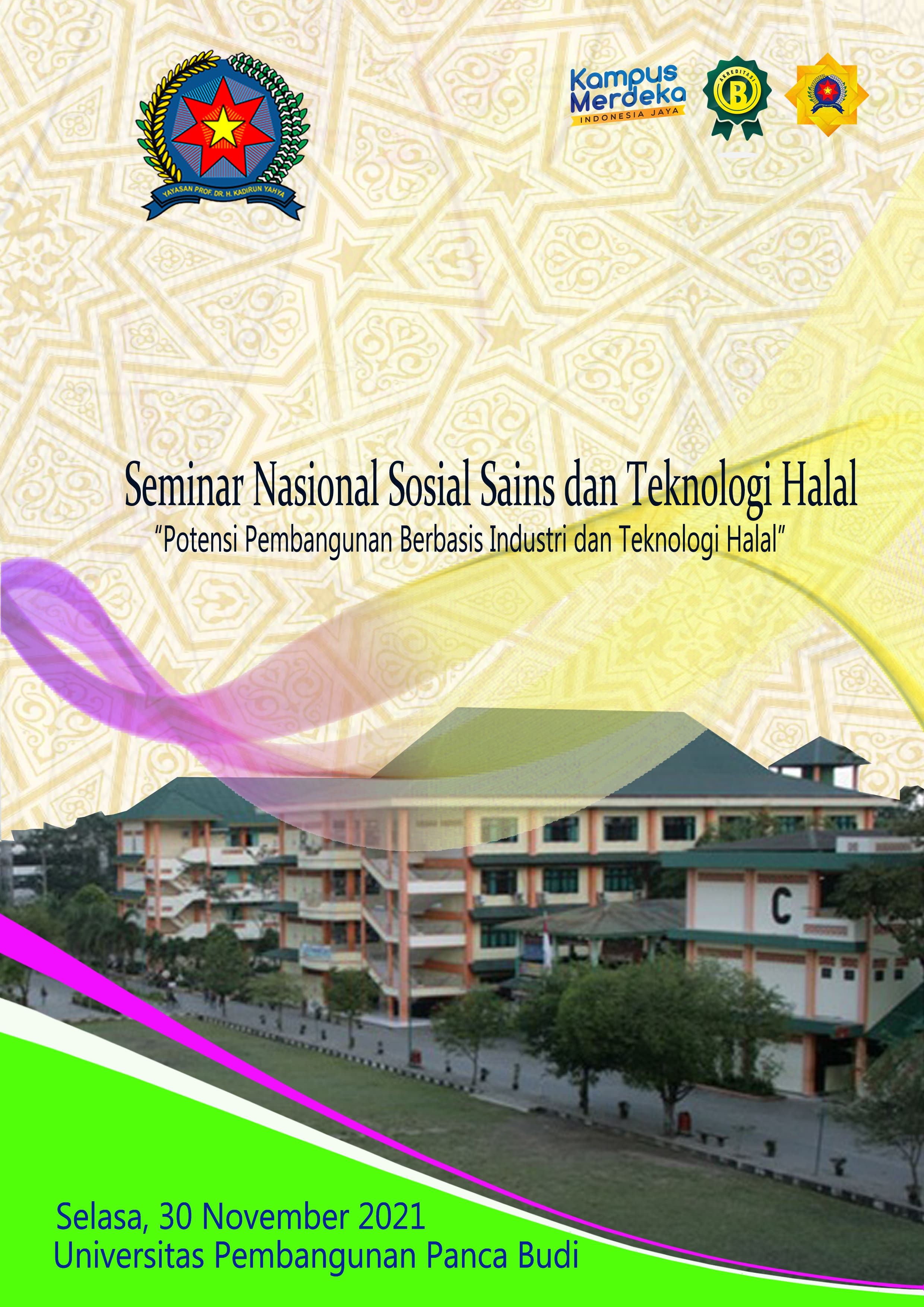 How to Cite
NASUTION, Dito Aditia Darma; SUPRAJA, Galih; DAMANIK, Annisa Fajariah. FAKTOR-FAKTOR YANG MEMPENGARUHI KINERJA KEUANGAN PADA BANK BUMN YANG TERDAFTAR DI BEI.
Seminar Nasional Sosial Sains dan Teknologi Halal
, [S.l.], p. 19-32, july 2022. Available at: <
https://jurnal.pancabudi.ac.id/index.php/halal/article/view/4224
>. Date accessed: 10 dec. 2023.