THE EFFECT OF CELEBRITY SUPPORT AND BRAND IMAGE ON THE PURCHASE DECISION OF FACE CLEANSER PRODUCTS IN MEDAN CITY
Ryan Ardianto

Universitas Muhammadiyah Sumatera Utara

Rini Astuti

Universitas Muhammadiyah Sumatera Utara
Abstract
The purpose of this study was to determine and analyze the influence of celebrity endorsements and brand image on purchasing decisions for Garnier Men facial cleansing products in Medan. The research used in this study is a quantitative approach. In determining the sample, this study uses a saturated technique (census) where all the population is used as a sample of 100 people. The data collection technique used in this study is a questionnaire (questionnaire), to analyze the data and information needed, the authors use data techniques where hypothesis testing is used after going through stages such as distributing questionnaires. To test the quality of the questionnaire using validity and reliability tests. The analytical technique used in this study is quantitative data analysis techniques. The results of this study indicate that there is a positive and significant influence between the variablesCelebrity Support on Purchase Decisions, there is a positive and significant influence between Brand Image variables on Purchase Decisions for Garnier Men facial cleansing products in Medan City.
References
Astuti, R., & Febriaty, H. (2017). faktor-Faktor Yang Mempengaruhi Keputusan Pembelian Konsumen Di Pasar Modern : Studi Kasus Pada Indomaret Di Kecamatan Medan Denai Kota Medan. Jurnal Riset Sains Manajemen, 1(1), 35–42.
Darmansyah, Salim, M., & Bachri, S. (2014). Pengaruh Celebrity Endorser terhadap Keputusan Pembelian Produk di Indonesia (Penelitian Online). Aplikasi Manajemen, 12(2), 230–235.
Farisi, S. (2018). Pengaruh Citra Merek dan Kualitas Produk Terhadap Keputusan Pembelian Sepatu Adidas Pada Mahasiswa Universitas Muhammadiyah Sumatera Utara. Prosiding The National Conference on Management and Business (NCMAB), 3(1), 690–705. https://doi.org/10.36226/jrmb.v3i1.81
Hamdi, A. S., & Bahruddin, E. (2014). Metode Penelitian Kuantitatif Aplikasi Dalam Pendidikan. Deepublish.
Nasution, M. I., Fahmi, M., Jufrizen, J., Muslih, M., & Prayogi, M. A. (2020). The Quality of Small and Medium Enterprises Performance Using the Structural Equation Model-Part Least Square (SEM-PLS). Journal of Physics: Conference Series, 1477(2020), 1–7. https://doi.org/10.1088/1742-6596/1477/5/052052
Sugiyono, S. (2017). Metode Peneitian Kuantitatif, Kualitatif dan R&D. Alfabeta.
Surya Sanjaya. (2015). Pengaruh Promosi dan Merek terhadap Keputusan Pembelian pada PT. Sinar Sosro Medan. Jurnal Bisnis Dan Akuntansi, 16(02), 108–122.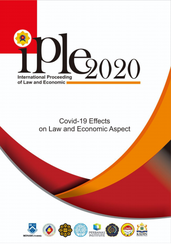 How to Cite
ARDIANTO, Ryan; ASTUTI, Rini. THE EFFECT OF CELEBRITY SUPPORT AND BRAND IMAGE ON THE PURCHASE DECISION OF FACE CLEANSER PRODUCTS IN MEDAN CITY.
International Proceeding of Law and Economic
, [S.l.], p. 274-276, aug. 2022. Available at: <
https://jurnal.pancabudi.ac.id/index.php/iple/article/view/4289
>. Date accessed: 30 sep. 2023.