PENGARUH KOMPETENSI PEGAWAI TERHADAP KINERJA PEGAWAI PADA SEKOLAH MENENGAH ATAS NEGERI 7 KOTA BOGOR PROVINSI JAWA BARAT
Ismartaya; Palahudin;
Ismartaya Ismartaya

Program Studi Manajemen, Fakultas Ekonomi, Universitas Djuanda Bogor

Palahudin Palahudin

Program Studi Manajemen, Fakultas Ekonomi, Universitas Djuanda Bogor
Abstract
This research is based on the main problem, namely low employee performance. This is suspected because the indicators of employee competency have not been implemented thoroughly in the State High School 7 Bogor City, West Java Province. The purpose of this study was to determine the effect of perceived support for the ability to plan and implement, the ability to serve, the ability to lead, and the job satisfaction of employees state High School 7 Bogor City, West Java Province. This study tries to answer the problem of work performance with evidence of the improvement of employees is a performance in State High School 7 Bogor City, Branch of the West Java Provincial Education office. This research was conducted on the employees' performance of State High School 7 Bogor City involving 77 employees using a quantitative approach with the path analysis method. The research method used the explanatory survey method, to explain social phenomena which are used to examine the effect of employee competence (X) as an independent variable on employee performance (Y) as a dependent variable. This study used quantitative analysis through the use of the Path Analysis Method consisting of exogenous and endogenous variables intended to determine the effect of competency variables on the performance of state High School 7 Bogor City Employees Bogor City of West Java Province, simultaneously or partially.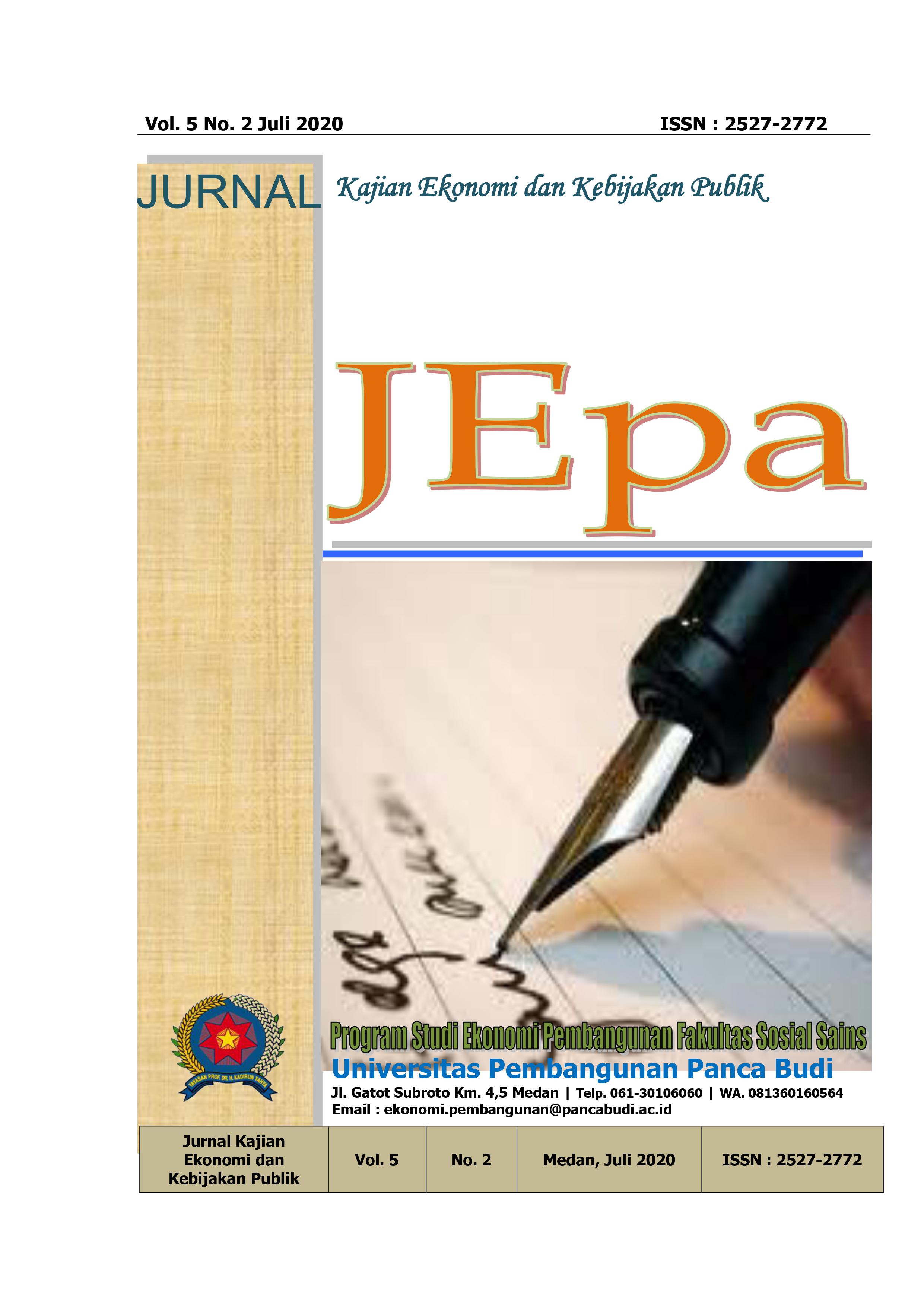 How to Cite
ISMARTAYA, Ismartaya; PALAHUDIN, Palahudin. PENGARUH KOMPETENSI PEGAWAI TERHADAP KINERJA PEGAWAI PADA SEKOLAH MENENGAH ATAS NEGERI 7 KOTA BOGOR PROVINSI JAWA BARAT.
JEpa
, [S.l.], v. 5, n. 2, p. 183-190, july 2020. ISSN 2527-2772. Available at: <
https://jurnal.pancabudi.ac.id/index.php/jepa/article/view/905
>. Date accessed: 19 jan. 2022.