PENERAPAN TSLS DALAM PERSAMAAN SIMULTAN ANTARA VARIABEL MAKROEKONOMI DAN INVESTASI PORTOFOLIO DI INDONESIA
Lia Nazliana Nasution; Dewi Mahrani Rangkuty;
Lia Nazliana Nasution

Program Studi Ekonomi Pembangunan, Fakultas Sosial Sains, Universitas Pembangunan Panca Budi

Dewi Mahrani Rangkuty

Program Studi Ekonomi Pembangunan, Fakultas Sosial Sains, Universitas Pembangunan Panca Budi
Abstract
Macroeconomic variables play an essential role in determining portfolio investment inflows in a country. If one macroeconomic variable changes, investors will react positively or negatively depending on whether the changes in the macroeconomic variables are positive or negative in the eyes of investors. The objective of this study analyzes the effect of macroeconomic variables on portfolio investment in Indonesia. Suspected economic variables are influential, namely the exchange rate Rupiah against USD (ER), interest rate (IR), inflation, and economic growth (growth) sourced from the World Bank. With a 30-year observation period from 1989 to 2018, and the method used simultaneous regression analysis, the findings show that ER, IR, and growth have a positive effect on demand for portfolio investment in Indonesia while inflation and portfolio investment has a significant negative impact on growth.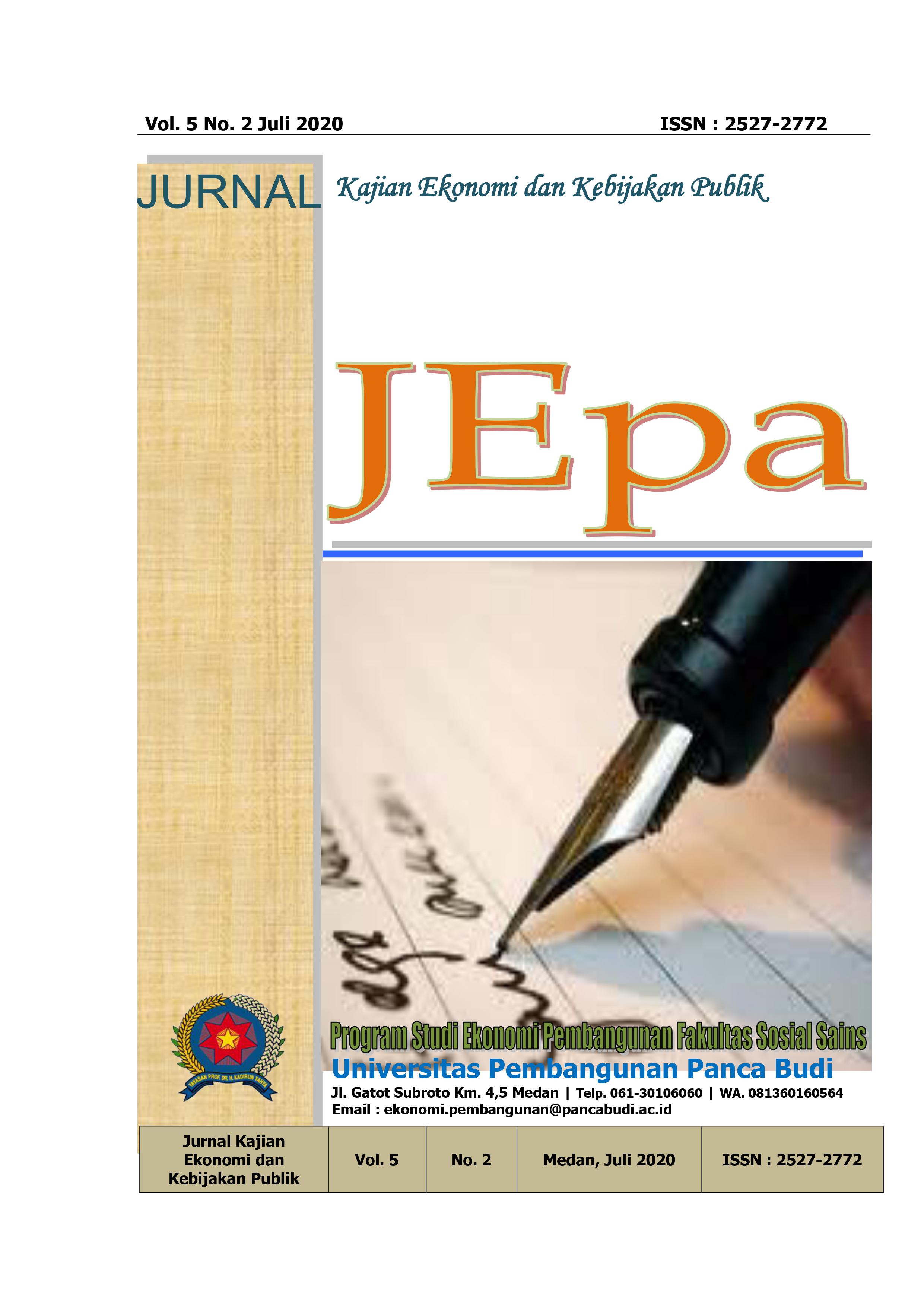 How to Cite
NASUTION, Lia Nazliana; RANGKUTY, Dewi Mahrani. PENERAPAN TSLS DALAM PERSAMAAN SIMULTAN ANTARA VARIABEL MAKROEKONOMI DAN INVESTASI PORTOFOLIO DI INDONESIA.
JEpa
, [S.l.], v. 5, n. 2, p. 191-197, july 2020. ISSN 2527-2772. Available at: <
https://jurnal.pancabudi.ac.id/index.php/jepa/article/view/906
>. Date accessed: 19 jan. 2022.