POLA PENGAJARAN KESANTUNAN BERBAHASA ANAK PADA LINGKUNGAN KELUARGA MASYARAKAT DESA KELAMBIR 5 KEBUN KECAMATAN HAMPARAN PERAK
Rusyda Nazhirah Yunus

Universitas Pembangunan Panca Budi

Rika Widya

Universitas Pembangunan Panca Budi
Abstract
With the right manners and the correct use of language, harmony can arise in association with the surrounding environment. The cultivation of language is also very positively influential on a person's emotional maturity. Polite language should have become a tradition owned by everyone since childhood, children need to be fostered and educated in a polite language, because if left children can be rude, arrogant, and have no ethical and religious values. So that children also understand and can instill language guidance to children should give the principle of understanding, feeling, and implementing. In this study researchers use qualitative approaches are descriptive, explaining data or objects naturally, objectively, and factually. Descriptive terms are research conducted solely based on existing facts.The impression of pragmatikpola imperative parents and children in daily association in Kelambir V Kebun Village is realized in declarative and interrogative speech patterns. The form of declarative speech found expresses the pragmatic meaning of imperatives of commissions, solicitations, petitions, and prohibitions, then the form of interrogative speech that states the pragmatic meaning of imperative orders, deceit and prohibition.
References
Cahyono, Bambang Yudi. 2011. Kristal-kristal Ilmu Bahasa. Surabaya: Airlangga Univesity Press.
Chaer, Abdul. 2010. Kesantunan Berbahasa. Jakarta: Rineka Cipta.
Kesuma, Jati Mastoyo, Tri. 2012. Pengantar (Metode) Penelitian Bahasa. Jogjakarta:Caraswati books.
Kridalaksana, Harimurti. 2008. Kamus Linguistik (Edisi Keempat). Jakarta: PTGramedia Pustaka Utama.
. Mahsun. 2012. Metode Penelitian Bahasa. Jakarta:Rajawali Pers.
Pragmatik dan Pengajaran Bahasa. Yogyakarta: Kanisius. Putrayasa. Ida Bagus. 2012. Jenis Kalimat dalam Bahasa Indonesia. Bandung: Refika Aditama.
Rahardi, R. Kunjana. 2005. Pragmatik Kesantunan Imperatif Bahasa Indonesia. Jakarta: Erlangga.
I Wayan Gede Mega, dkk. 2014. Kesantunan Imperatif Tuturan Guru untuk Memotivasi Siswa dalam Pembelajaran Bahasa Indonesia di Kelas VII SMP Negeri 1 Singaraja. Jurnal Pendidikan Bahasa dan Sastra Indonesia Volume 2, Nomor 1:1-10, Universitas Pendidikan Ganesha.
Silalahi, Puspa Rinda. 2012. Analisis Kesantunan Berbahasa Siswa-Siswi di Lingkungan Sekolah SMP Negeri 5 Binjai. (Online). (http://googleweblight.com/?lite_url=http://jurnal.unimed.ac.id/2012/index. php/sasindo/article/view/421&ei=ugyNH-E8&lc=id ID&s=1&m=263&host=www.google.co.id&ts=146943 3057&sig=AKOVD67BB6j1TsGbaL1dJ4Dg5lxKya6Ikw, diakses tanggal 22 November 2021).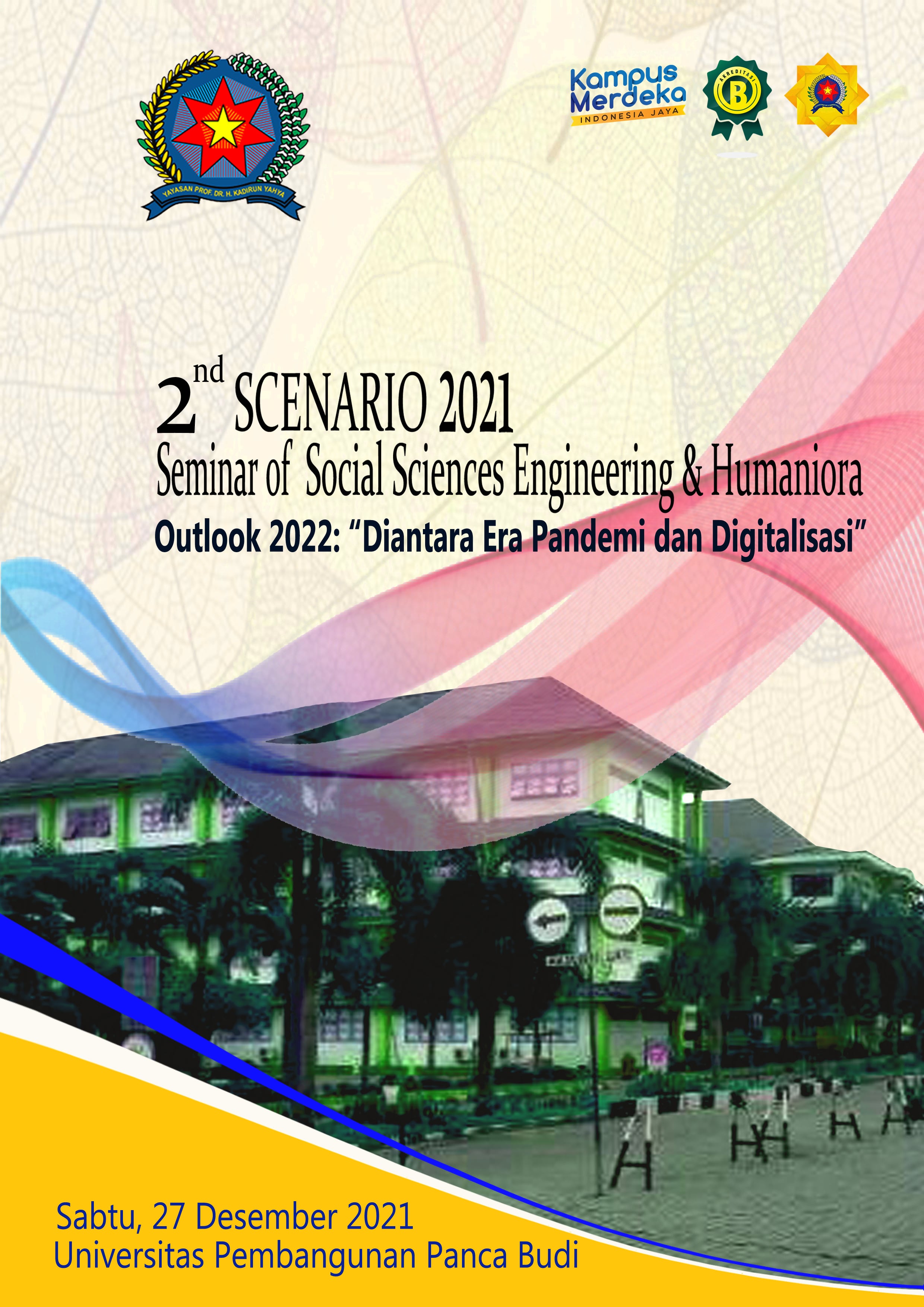 How to Cite
YUNUS, Rusyda Nazhirah; WIDYA, Rika. POLA PENGAJARAN KESANTUNAN BERBAHASA ANAK PADA LINGKUNGAN KELUARGA MASYARAKAT DESA KELAMBIR 5 KEBUN KECAMATAN HAMPARAN PERAK.
Scenario (Seminar of Social Sciences Engineering and Humaniora)
, [S.l.], p. 95-102, mar. 2022. Available at: <
https://jurnal.pancabudi.ac.id/index.php/scenario/article/view/4140
>. Date accessed: 27 sep. 2023.